PLEASE SCROLL DOWN FOR SERVICES (Workshops, Speaking & Consulting)
WORKSHOPS
UPCOMING WORKSHOPS
Nature, Nurture and Happiness
Class Description: Come join this fun, interactive workshop, and leave inspired, with great handouts and an action plan for a healthier, happier life!
In this welcoming small group setting, you will learn tips for increasing your well-being and happiness using positive psychology.  Together we will explore practical tools to create more meaning and daily happiness in your everyday life. We'll also talk about ways to incorporate nature and all the arboretum has to offer into your life to bring in more peace, joy, and well-being.
Time & Date: 3-hour workshop (with 15 min. break). Stay tuned for the date!
Location: LA County Arboretum & Botanic Garden in Arcadia, California.
To purchase tickets: Purchase tickets through the LA Arboretum website.
(Photo of one of the wild peacocks at the LA Arboretum is to the left.)
7 Insider Secrets To Self-Care When You're Caring For Others
Class Description: Caring for elderly and ill parents, grandparents, partners or other loved ones can be incredibly meaningful and rewarding, but it can also leave caregivers feeling overwhelmed and exhausted. In this powerful and practical workshop, Jony Weiss, MPH, an experienced health educator, and long-distance family caregiver, will reveal 7 self-care secrets that you and your loved ones can start doing now to increase happiness, health, and vitality! These include 5 daily health habits to help prevent illness and disease, setting healthy boundaries to make more time for your own joy, and morning and evening rituals to help keep you relaxed and in a positive mindset. Come ready to share and learn, and leave with your very own customized self-care plan!
Time & Date: 1.5 hr. online interactive workshop. Stay tuned for the date!
Location: Online through Zoom
To purchase tickets: Tickets will be available to purchase through Eventbrite.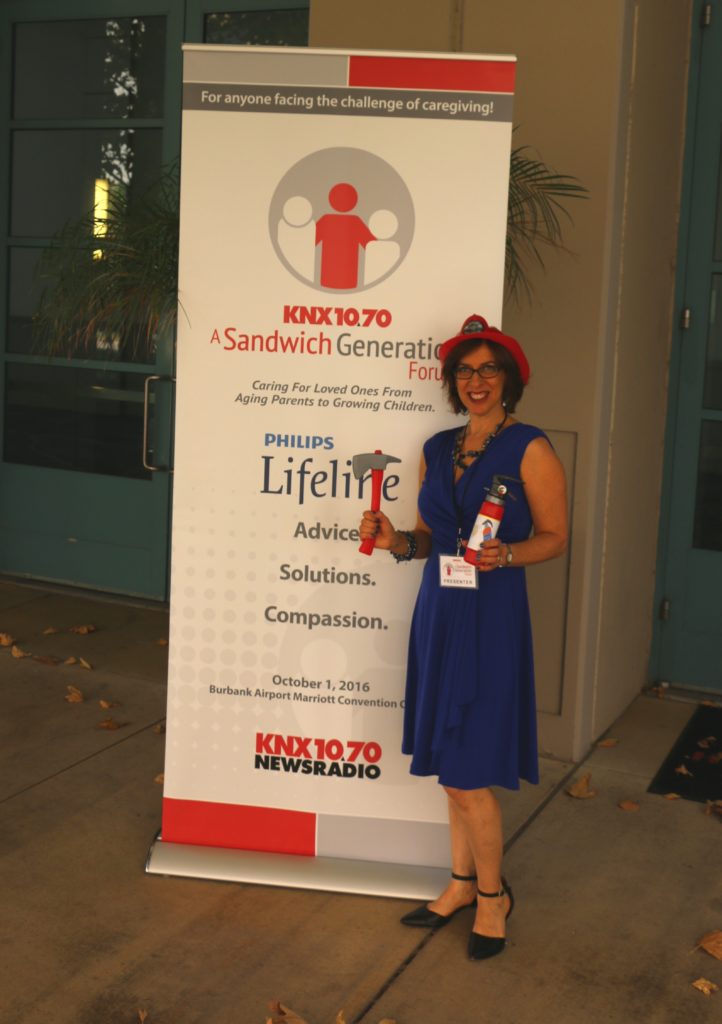 PAST WORKSHOPS
7 Insider Secrets to Self-Care When You're Caring for Others
This engaging and interactive 1-hour live online workshop gave caregivers a chance to learn and share their insights together on Sunday, April 18, 2021.
3 Insider Secrets to Self-Care When You're Caring for Others
Jony gave an information-packed presentation at the Dare to Soar Telelsummmit on Saturday, February 6, 2021. People from around the world tuned into Jony's audio presentation, to rave reviews!
Listen to the 20-minute recording of Jony's 3 Insider Secrets to Self-Care talk here for FREE (just click play button below to listen):
​​Nature, Nurture, and Happiness (Presented September 2019)
The Arboretum (The Los Angeles County Arboretum and Botanic Garden). Saturday, September 21, 2019
Nature, Nurture, and Happiness (Presented February 2019)
The Arboretum (The Los Angeles County Arboretum and Botanic Garden). Saturday, February 2, 2019
KNX Sandwich Generation Expo in Burbank (October 2016)
Thank you to all the caregivers who came to hear Jony talk on the Caregiver Burnout panel at the KNX Sandwich Generation Expo. Jony's props helped bring home the message that caregivers are often "putting out fires" and need to have tools of self-care so they can burn bright without burning out!
(Photo of Jony at the KNX newsradio presentation is to the left.)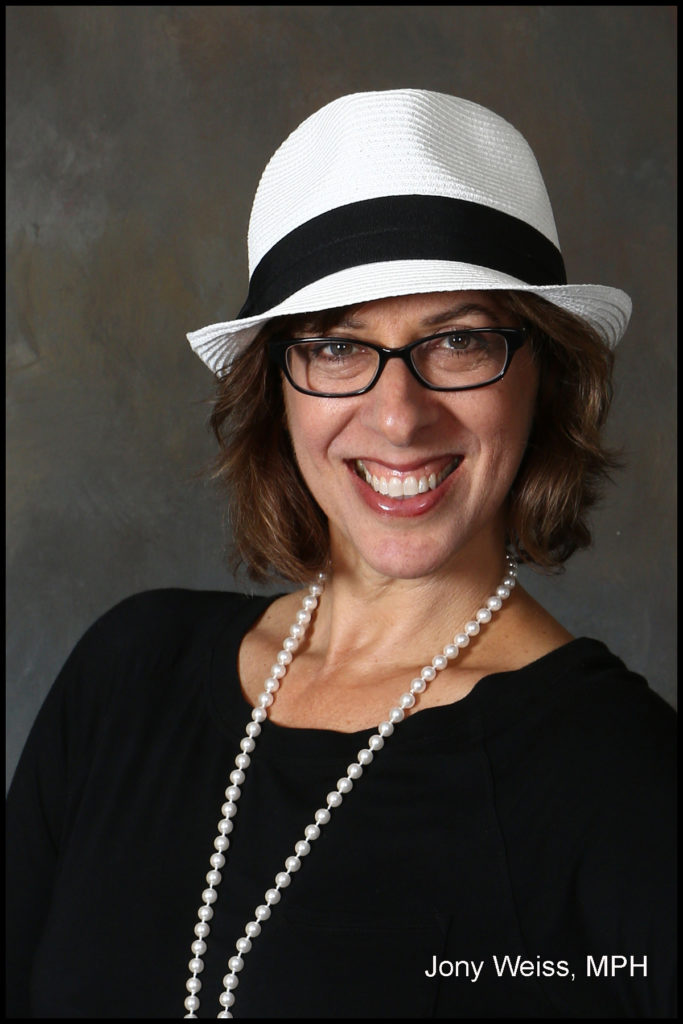 SPEAKING
Looking for an engaging speaker for your conference, staff retreat, panel discussion or Lunch and Learn?
Jony is an experienced, inspiring and humorous speaker who is skilled in presenting cutting-edge information in a practical, down-to-earth and friendly style. She is creative and flexible in her approach and would be happy to tailor her talk to meet the needs of your organization and audience.
Just e-mail Jony to get started! E-mail Jony at jony@jonyweiss.com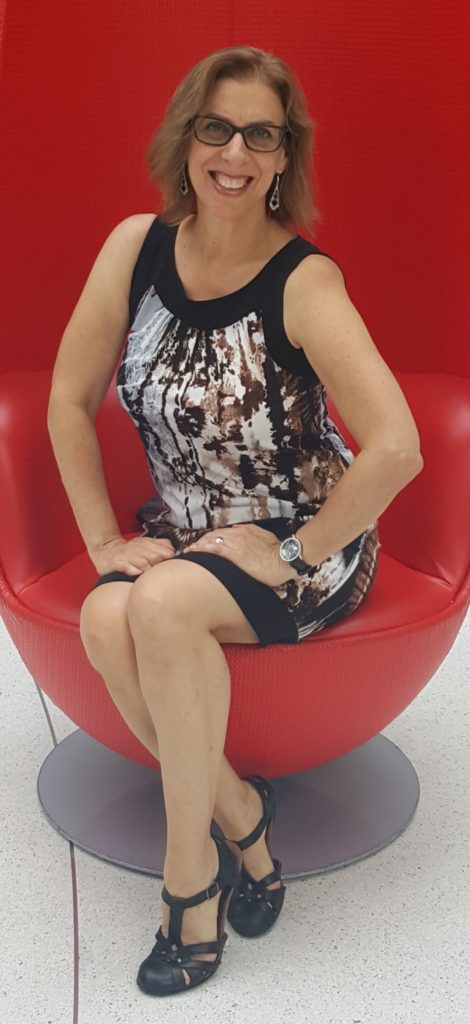 CONSULTING
Consulting for Organizations
Jony is available to provide expert advice to your group or organization on developing workshops and programs. Her experience in a variety of work settings, coupled with her excellent brainstorming and problem solving skills can help you take your organization to the next level of wellness for your administration and staff. Let her help you build on your organizations strengths to make something good, great!
Just e-mail Jony to arrange a time to talk.
E-mail: jony@jonyweiss.com
Individual Consultations
COMING SOON! Jony will soon be available for individual caregiver consultations by phone. Jony is often sought out by caregivers (and their friends and family) to provide expert advice and a compassionate and non-judgmental listening ear, for stressed-out caregivers. She provides a place for caregivers to share their thoughts and feelings about the caregiver journey and to have someone with lived-experience help them come up with a plan and next steps. Jony is not a therapist, but as a health educator, and experienced long distance caregiver she understands first hand what caregivers are going through! Whether a caregiver just wants someone to listen to them and cheer them on, or a helping hand to come up with a strategy for their loved ones care, Jony is ready to jump in and ensure that the caregiving plan also includes self-care for the well-deserving caregiver.
Please keep an eye on this website in 2022 for updates on when the Individual Consultations services will be available!